Road Material Testing
Alpha Test House offers the high quality testing services for a wide range of road materials. Road materials testing services includes bitumen, pavement constituents and others. Aggregate, Bitumen, Job Mix Formula, Concrete Design Mix, Core Cutting etc.

We Perform Several Testing
Aggregate: Coarse Aggregate/Fine Aggregate/Stone Dust, Sand
Bitumen: Bitumiues, Asphalt , WMM, GSB, BC, SDBC etc (as per Month)
Job Mix Formula: DBC/ SDBC/ WMM/ GSB
Concrete Design Mix: Grade M-10 to M-60
Soil, Lime, Lime Stone , Bentonite
GSB / WMM: As per MORTH
Core Cutting
Some Instruments for Road Materials Testing: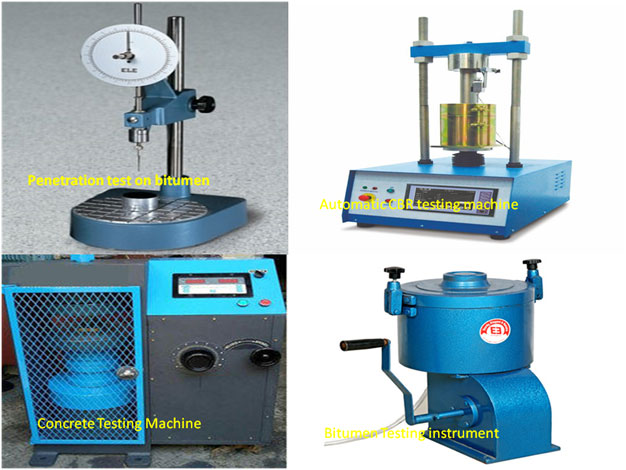 "OUR MOTIVE IS TO PROVIDE QUALITY TESTING WITHOUT ANY COMPROMISE MAINTAIN INTEGRITY BEYOND DOUBT"