Metal & Alloys Testing
Metal and Alloy Testing is the foundation of Alpha Test House, When we had started testing services Metal and Alloy Testing is one of them, so we are specialist in this field. We test and analyze all types of ferrous and nonferrous metals and alloys, Copper Alloys, Aluminium Alloys, Zinc Alloys, Lead, Aluminium & Aluminium Products, Stainless Steel, Gun Metal including precious metals and powdered metals. All services are performed at our one-stop Laboratory in Delhi, The Capital of India.
The use of metals and alloys like cast iron, steel, stainless steel and alloy steel has necessary for social developments.
In recent years, even though the demand for nonferrous metals and new non-metallic materials has increased rapidly and production and use of these products have also risen. So, the safety and reliability requirements for these products have also increased.
Our laboratory technicians and materials engineers are highly qualified to carry out a wide-range of metal testing and evaluation to help identify the root cause. We measure the quality and performance levels of raw materials and product samples according to industry standards, specifications and customer requirements.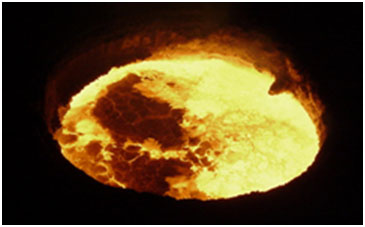 Alpha Test House provided wide-range of metal testing services has proven valuable to customers in all aspects of basic metals, fabricated metal products and manufacturing. We support a wide-range of businesses that service varied industries, including casting, forging, heat treating, plate production, welding and tubing, pipe, bar etc. Chemical Analysis and Corrosion Testing can determine the composition and corrosion susceptibility of metals to aid in material selection. Surface or internal flaws, inconsistencies and discontinuities that occur in basic metals or a component product during manufacturing can be uncovered by various types of testing before problems or failures occur.
Our List Of services:
| | |
| --- | --- |
| Ferrous & Non-Ferrous Alloys | Copper Alloys |
| Aluminum Alloys | Zinc Alloys |
| Lead | Aluminum & Aluminum Products |
| Stainless Steel | Gun Metal |
"OUR MOTIVE IS TO PROVIDE QUALITY TESTING WITHOUT ANY COMPROMISE MAINTAIN INTEGRITY BEYOND DOUBT"